Itty bitty Grape Hyacinths & touch of last year's Deadly Nightshade that I missed.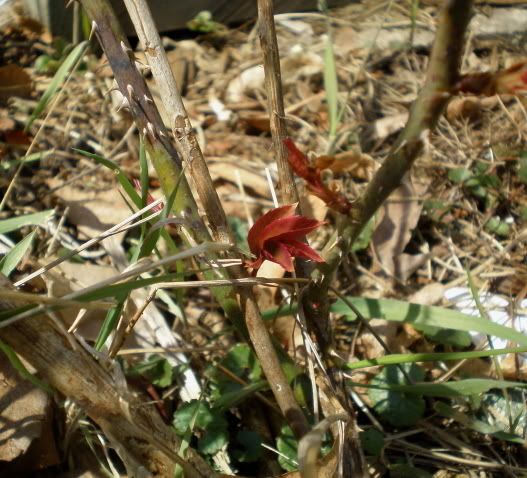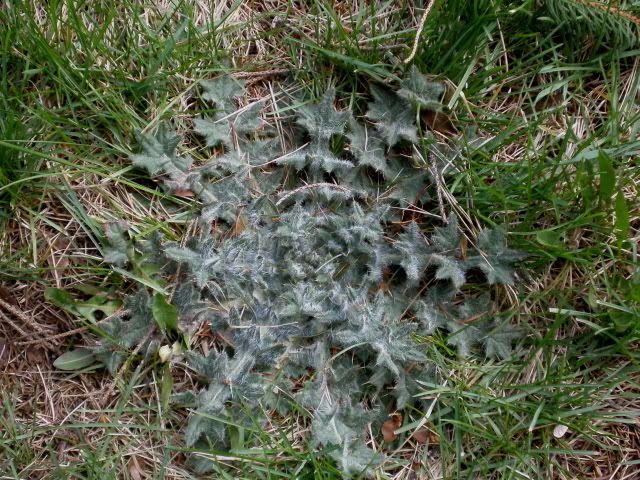 Tiny red leaves on Mr. Lincoln Rose and are you jealous of my main Thistle?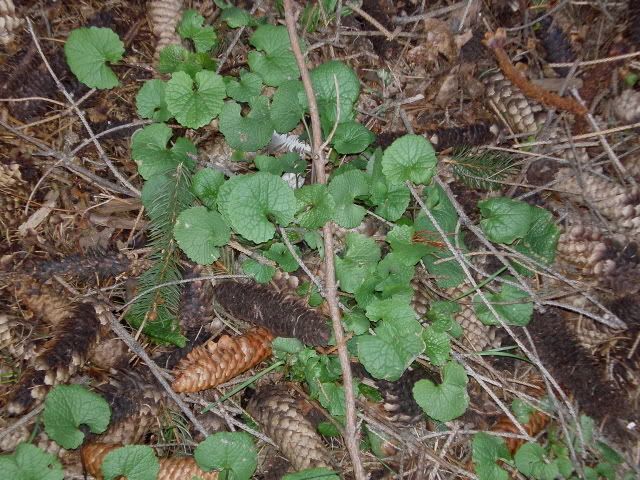 I don't know if the first pic is of infant Wood Violets (a native plant) or Creeping Charlie. The 2nd is just one of Creeping Charlies outposts.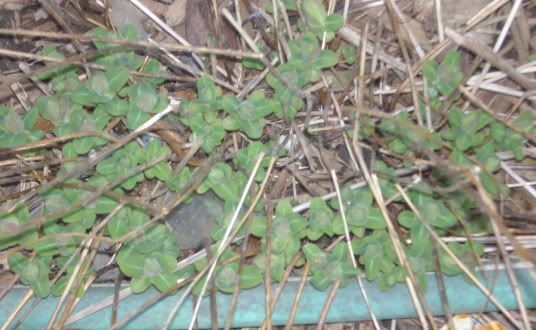 Cushion Spurge (a native plant) and last year's Peonies covering this years peony sprouts. (No you can't see the sprouts, but that is where they start.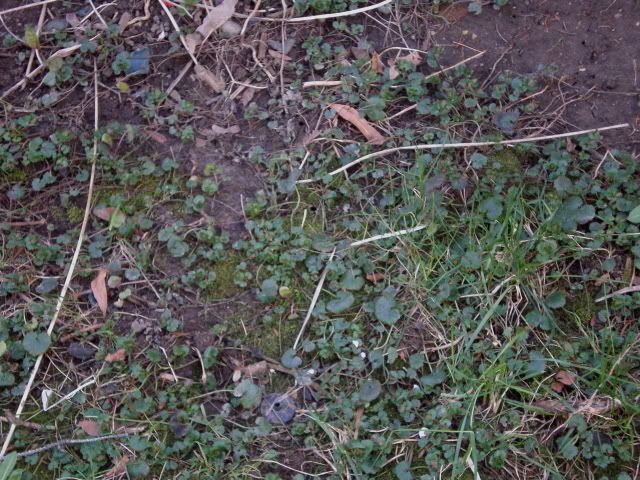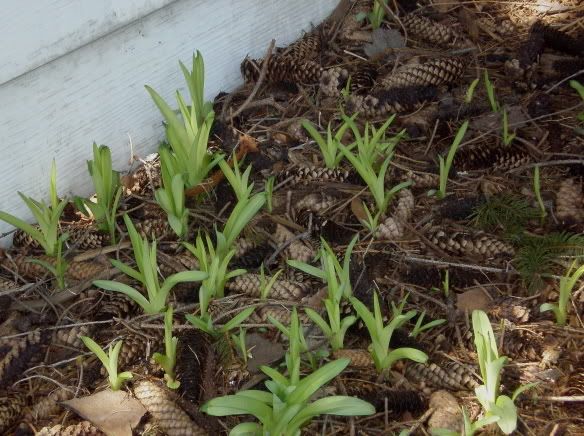 Creeping Charlie with moss and day lilies that seldom bloom in a shady corner between a spruce and the garage. I really, really want to grow boatloads of Russian or Japanese Irises here, but they won't grow even though they are supposedly woodland plants. Note the pinecones.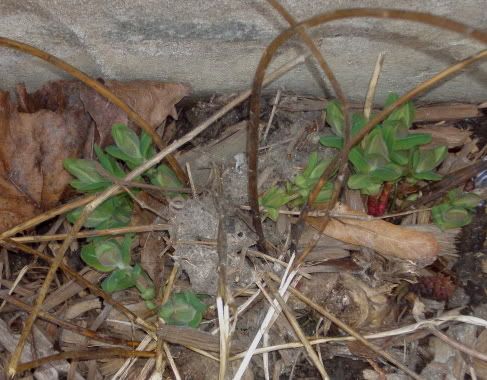 Celandine Poppy (a native plant)and Bearded Irises.
Tu Twolips.
I'm not much of a gardener, more of a live and let live person, but I have planted some of the things shown here. There are others also. I have lots of shade and a steep hill to deal with. If you have any suggestions, let me know. I prefer native species, but others are not out of the question. I don't know all which all plants here are native to Wisconsin, but I've labeled the ones that I do know.