Here are photos from yesterday's knitting club. Not everybody is pictured here. 2 of the hands in the last photo belong to a boy, but otherwise the boys' pictures didn't turn out or they did not want their pictures taken or they wanted their faces in. Those are wonderful faces full of all kinds of things, but I won't put them on the Internet. Sorry, Fellas.

First is Sarah in the pink
.
Here's Lindsey.












This is Amanda.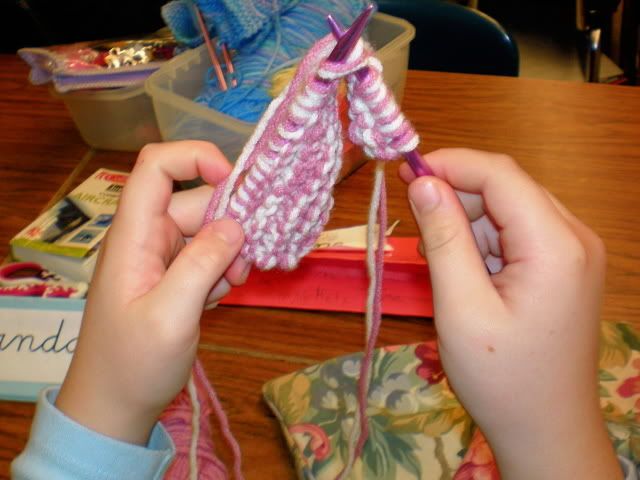 I think this is Rebecca.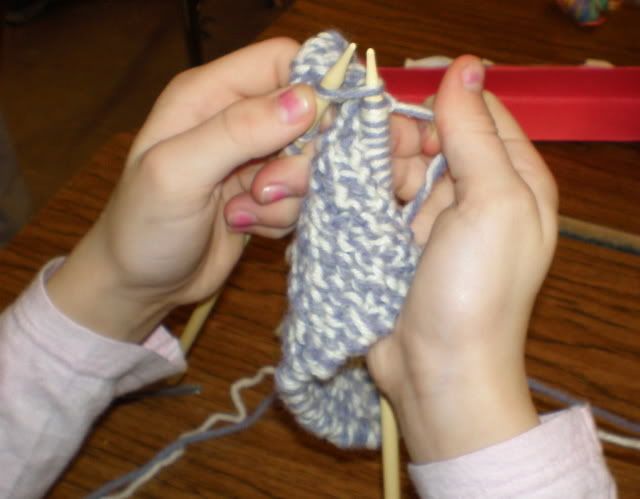 Brehley

Jenna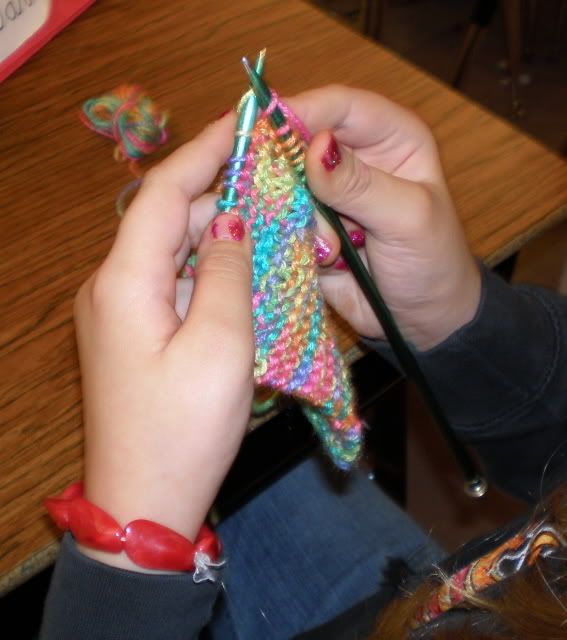 Hannah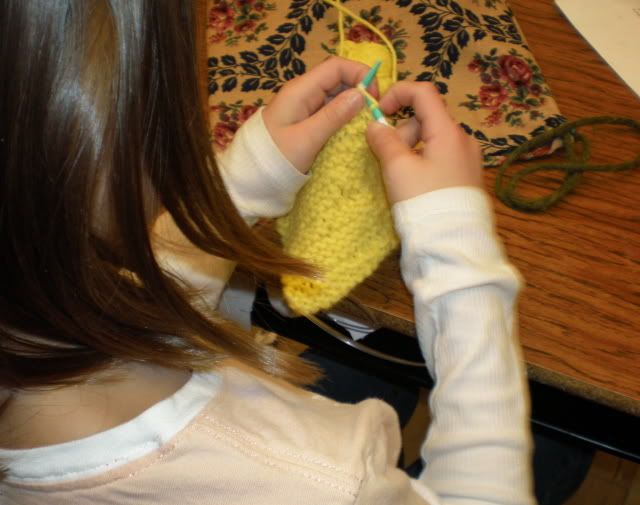 Jordyn losing a stitch and . . .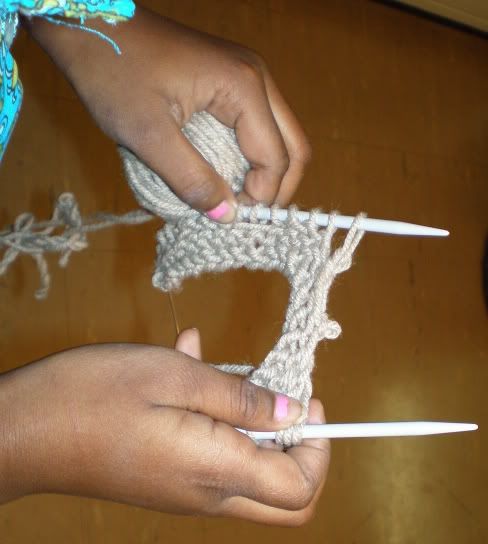 Teamwork!!!